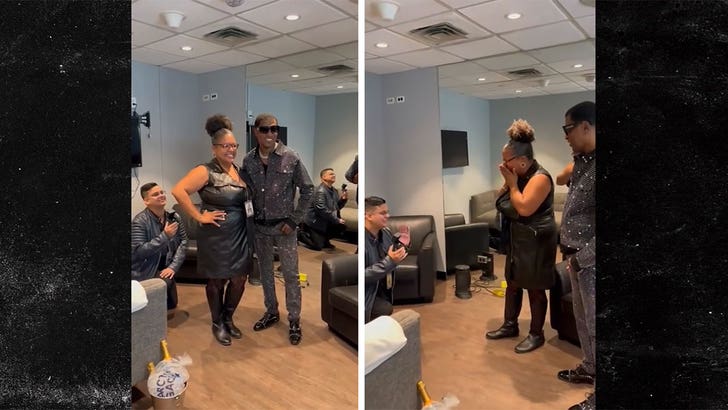 Instagram / @jellystaintedtreatsllc
Babyface helped out a lucky fan with her marriage proposal … by giving her the opportunity to get down on one knee during a meet and greet with the singer!
Babyface got a message on IG from Angelica Pichardo … proposing to propose to her GF, Diana Rosario, at one of his concerts.  Babyface was down with it, and worked with his team to make it happen.
So, Angelica and Diana hit up the concert at Madison Square Garden Saturday, after which they were invited backstage to meet Babyface face-to-face! During their exchange, Angelica got down on one knee and popped the question.
Angelica said afterward, "Our relationship is the epitome of a '90s love song" … so having the "Give U My Heart" and "Every Time I Close My Eyes" singer right in front of them made the moment perfect.
Congrats, Angelica and Diana — if you need a wedding singer, we know just the guy!