Bebe Rexha has waded into the never-ending debate over who's the better femcee between Nicki Minaj and Cardi B … and from her POV, it's no contest when it comes to raw talent.
The singer sounded off — in a very respectful way, of course — on an IG Live she did this weekend … where she and a pal went back and forth on the merits of the argument, and BR ended up landing mostly Nicki's camp in terms of who she prefers as the queen of rap.
Check out how she breaks this down … Bebe seems to think Nicki's longevity and quality as been top-notch for a long time, plus she admires the fact that she writes her own rhymes.
Bebe's friend here jumps to defend Cardi in the same breath, noting she's quite talented too … but concedes that it's well-known she doesn't always put pen to paper for her own lyrics, and might outsource that part of the job at times.
Both of them say this isn't meant to pit the two ladies against each other — which they say happens far too often, for no reason other than to rile up one another's respective bases.
With that said … Bebe makes it clear, she simply likes Nicki's rapping ability more — but notes she does appreciate Cardi's personality and authenticity more than anything.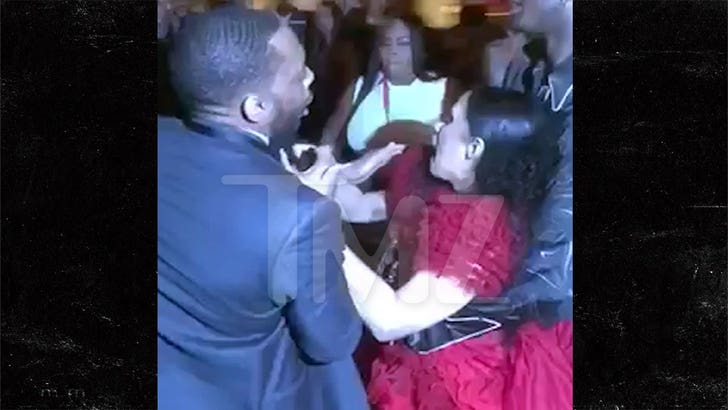 9/7/18
TMZ.com
As we all know … Nicki and Cardi have had beef in the past, and every now and then — there seems to be jabs taken from either side online … but more so among their fans.
With that said, Cardi and Nicki continue to be among the most popular female MCs today.