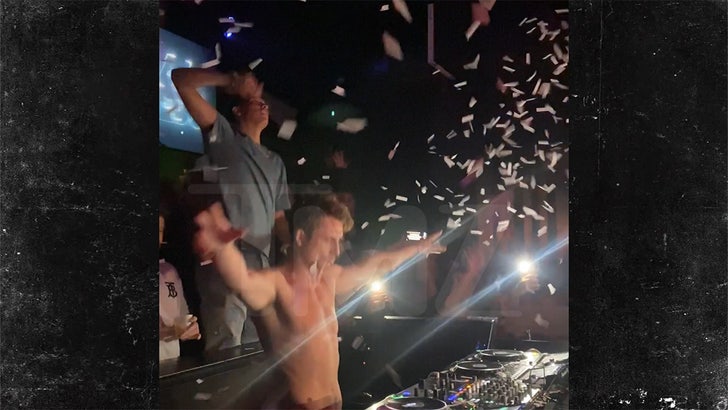 TMZ.com
Jackson Mahomes was partying his face off to kick off the weekend … and he had the best seat in the house to watch a DJ do his thing.
Patrick Mahomes' little brother was front and center Friday night at Mosaic Ultra Lounge in Kansas City, MO — where James Kennedy was handling music for all the club-goers … and putting on a pretty good set, if Jackson's reaction here is any indication.
Waiting for your permission to load the Instagram Media.
Check it out … in footage obtained by TMZ, you can see the 23-year-old influencer raging as Kennedy spins his records, and even got on his feet at one point and cheered JK on.
Looks like Jackson was also making it rain behind James too … with confetti, that is.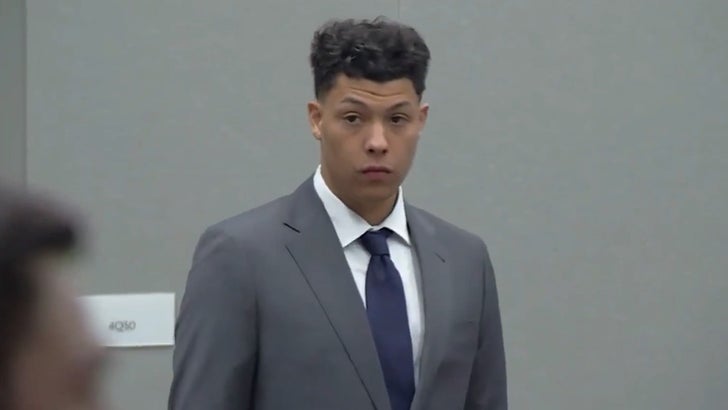 KMBC
JM might've been having a blast here, but he's got some very serious issues to deal with in the near future … including a preliminary hearing in his sexual battery case.
As you know … he's been charged with 3 felony counts over an incident earlier this year — in which he's alleged to have planted an unwanted kiss on a restaurant owner there in town.