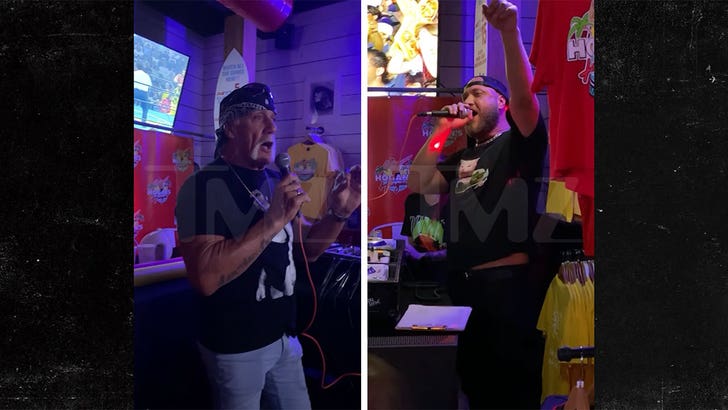 TMZ.com
Nick Hogan was working a bikini contest at his father Hulk Hogan's restaurant hours before being arrested for DUI in Florida.
TMZ obtained video from Friday's event at Hogan's Hangout in Clearwater … and you see Nick working from the DJ booth, playing music and introducing some of the winners.
Hulk was one of the judges, and he was also hosting the bikini contest, which featured $5,000 in cash prizes to three winners … with Nick serving as MC/DJ.
When the contest started, Hulk announced they were giving out free shots … which is interesting because … as we first told you, later that night Nick got busted on suspicion of driving under the influence.
Nick's yet to address his DUI bust … which comes 16 years after a scary car wreck in Clearwater that left a passenger with severe brain damage … but now we know what he was doing earlier in the night.
Meanwhile, the mother of the Marine who was injured in Nick's '07 incident — John Graziano — is ripping Nick … Debra Graziano says this latest incident shows NH hasn't learned his lesson.