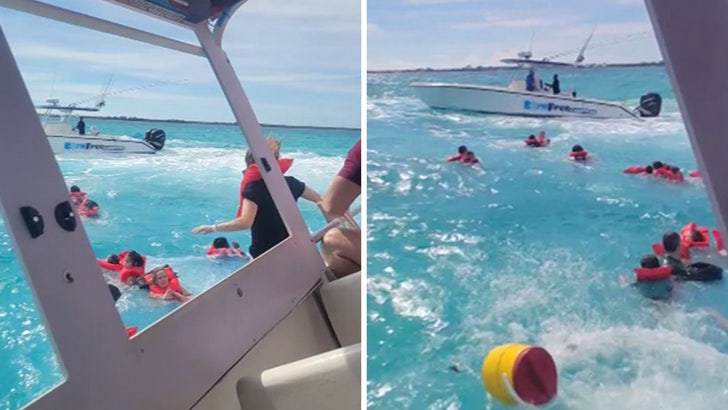 Facebook / Kelly Schissel
Tragedy's struck as a ferry carrying cruise ship passengers to Blue Lagoon Island in the Bahamas began to sink in choppy waters … ultimately claiming the life of an elderly American woman.
Terrifying footage caught on camera shows panic-stricken passengers clinging on to the two-decker for dear life on Tuesday as it perilously tilted to one side … with some people appearing to have fallen to one side of the lopsided vessel.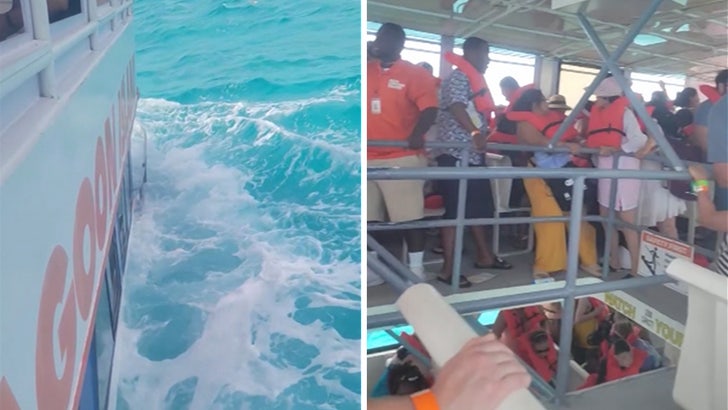 Facebook / Kelly Schissel
In harrowing scenes, tourists were also seen plunging into the turbulent ocean to get away from the sinking ferry … and police say that led to the death of a 75-year-old woman from Colorado.
The woman's name hasn't been released, nor has her cause of death.
In a TikTok shared soon after the disaster, fellow American tourist Kelly Schissel rehashed the events … saying it was only when a bawling crew member ran up on deck for a life jacket they realized something was amiss.
In fact, crew members were in such hysterics that they couldn't instruct passengers on what to do — but Kelly said they all managed to put on their life jackets and move to the boat's top level.
It was when they saw one person jump into the wavy waters, they all followed suit … but some struggled to keep their heads above water even with their life jackets.
Rescue boats soon arrived to gather everyone to safety … with Kelly getting into a fisherman's boat that just happened to be at the right place at the right time.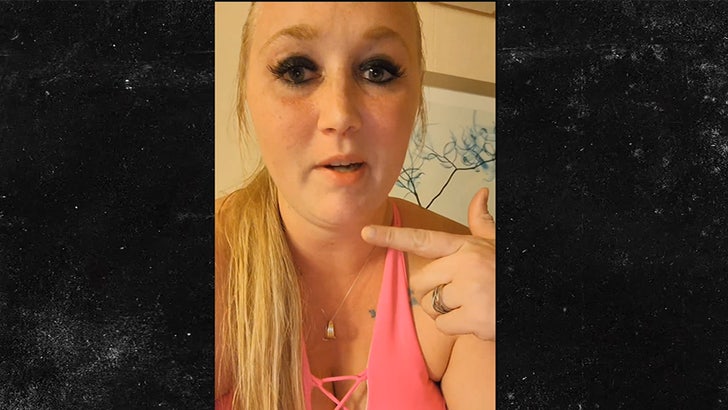 TikTok / @kellyswitz
Once at the Blue Lagoon, Kelly said she took matters into her own hands, directing everyone to a nearby pavilion for a head count.
Two other passengers were reportedly taken to a hospital to get treatment.
The privately-owned boat — part of a tour operator's package for cruise lines docking in the Bahamas — set sail from Paradise Island in Nassau at 9:20 AM when it started encountering unexpected waves less than 2 hours later.