Polo G's brother Trench Baby is accused of killing a man in an L.A. drive-by shooting … and is currently sitting in a jail cell after getting charged with felony murder.
Law enforcement sources tell TMZ Hip Hop … Trench Baby (real name Taurean Bartlett) has now been charged for the murder of 20-year-old Dashaun Berry. We're told Berry was killed in a drive-by shooting in the wee hours of June 10 in a North Hollywood parking lot.
We're told paramedics pronounced Berry dead at the scene when they found him at 1:30 AM with gunshot wounds.
Cops believe the incident was just the first in a string of crimes Trench Baby allegedly went on to commit in the following months.
He's also been charged with first-degree residential robbery for an August 15 incident — and faces an additional charge of dissuading a witness by force or threat on September 10.
We're told both of those charges involve the same man.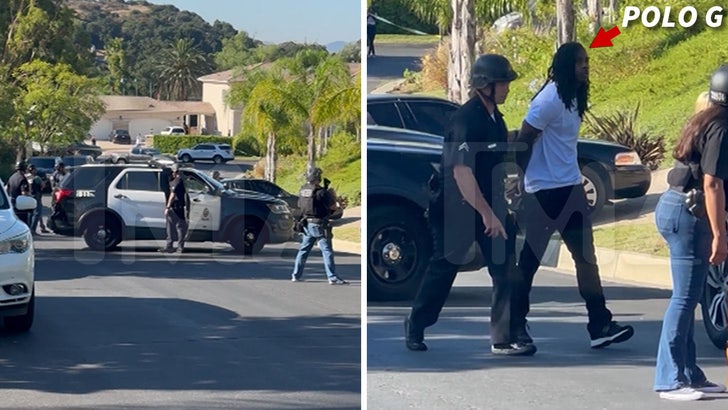 TMZ.com
TMZ Hip Hop broke the story … shortly after the alleged August robbery, police swarmed in on Polo and TB at their L.A. home and arrested them.
Polo and TB were also investigated for an alleged altercation in a Burbank studio involving a woman who said she had been punched in the face … but prosecutors said there was insufficient evidence to file charges for that one.
Trench Baby is being held without bail.