Usher broke down into tears while bidding a public goodbye to his longtime friend and drummer Aaron Spears … the Grammy-winning musician's life and memory were honored following his untimely death.
Usher weeps while crediting Aaron as an "amazing force" at the First Baptist Church of Glenarden Worship Center last week in Maryland … also thanking his Musical Director Valdez Brantley for introducing and bringing them together.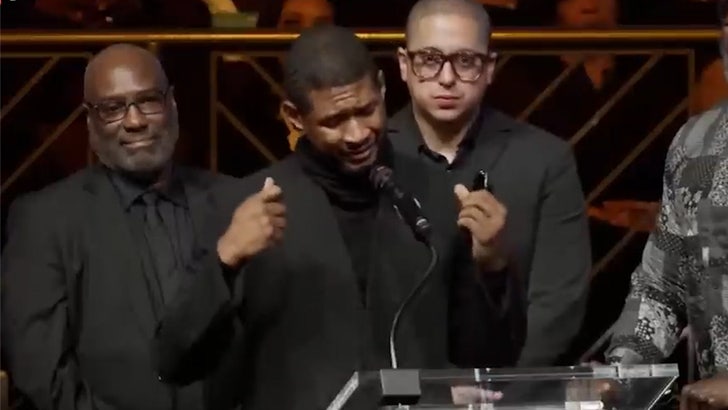 FBCG Funerals
Continuing to wipe away tears, the mourning artist adds that Aaron would forever be in his thoughts … and pledged to love his devastated family members like his own.
Despite his grief, Usher fondly shares a glimpse into his friendship with Aaron … "He follows me everywhere I go, and I was like, 'Man, you caught that?! … you cold bro! You the worst'," he says with a touch of humor.
Waiting for your permission to load the Instagram Media.
Tear-stricken Usher props his shades back on … wrapping up his eulogy by reflecting on Aaron's unwavering encouragement, saying, "He would say man you gonna be alright … he would say tonight is going to be the most incredible night ever!"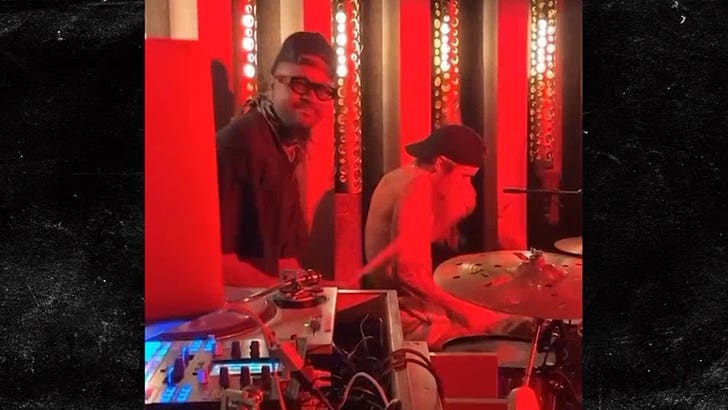 Instagram / @justinbieber
As we reported, Aaron's death was announced by his wife on Oct 30 on IG … and alongside Usher, the likes of Justin Bieber and Ariana Grande left heartbreaking tributes.
Aaron was 47 … and his cause of death is still unknown.